Why Using Inbound Marketing to Generate Leads is an Excellent Growth Strategy for Manufacturers
Amanda Uhme
As recently as several years ago, the term Inbound Marketing meant little or nothing to many manufacturers and distributors of industrial products. With the pandemic having forced companies to perform sales and marketing activities exclusively online, inbound marketing gained momentum.
Today, this business methodology that attracts customers by creating valuable content and experiences tailored to them is increasingly becoming the rule instead of the exception. That's because inbound marketing forms connections your target audiences are looking for and solves problems they already have. In contrast, outbound (traditional) marketing, such as brochures, catalogs, and trade journal ads --- interrupts your audiences with content they don't always want.
As with any field, Inbound Marketing has a set of terms and processes with which users should be familiar. So, before our discussion goes further, we should understand:
The definition of a subscriber
The definition of a lead
Why lead generation is important
How to qualify someone as a lead
How to generate leads
Why inbound lead generation is the most effective way to create leads.
A subscriber is a contact who knows of your business and has opted-in to hear more from your team. This individual has likely signed up to receive your eNewsletter or blog posts.
A lead is a person who has expressed an interest in your company's product or service by filling out an online contact form, taking an online survey, or leaving his or her business card at your tradeshow booth. This individual is more sales-ready than a subscriber. Leads can be divided into two categories: Marketing Qualified Lead (MQL) and Sales Qualified Lead (SQL)
An MQL is a contact who has engaged with your marketing efforts but is still not ready to receive a sales call. This person completed a form associated with one of your marketing campaigns. HubSpot's lead scoring system can help your marketing team determine who qualifies as an MQL.
A SQL is a contact who has indicated, through his or her actions, that they are ready for a direct sales follow-up. A typical SQL is a contact who submits a question about your product through a Contact form and is closer to making a buying decision than an MQL.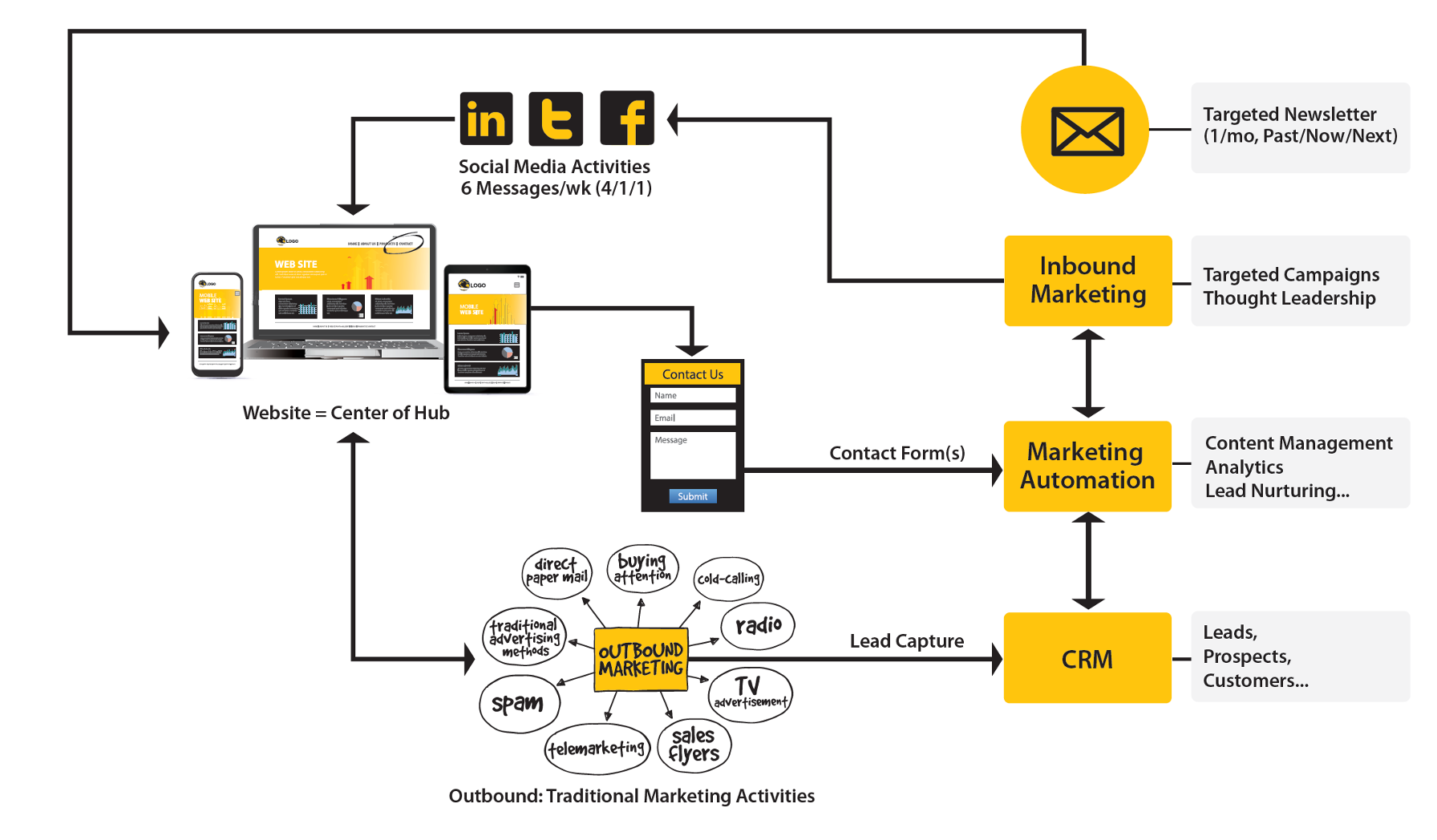 Lead generation is the process of continually attracting and converting strangers – people who have had no previous interactions with anyone or anything related to your company – and prospects – people who have interacted with someone or something related to your company – into leads -- people who are interested in your company's product or service.
Continually finding engaging ways to attract people to your business so those individuals want to hear from you and buy what you're offering is important because it's how you establish and maintain a sufficient customer base to keep your business operating successfully.
Lead qualification is the process of determining whether a lead has the ability and interest to purchase goods or services from you. Qualifying a sales lead occurs through information collection such as filing out a form to request a meeting or to ask for a piece of content such as a brochure or catalog.
Lead generation occurs through the development of a website that is optimized for search engine optimization (SEO) and generates traffic through organic search that produces leads. Development and distribution of eNewsletters and targeted mailers that direct individuals with the right job titles (personas) to your site for additional information is a highly effective way to cultivate people's interest in your products and services, and in your company's mission. (i.e., The reason you're in business beyond making a profit. At GrowthHive, our mission is to Make Your Marketing Count because we believe that marketing activities should generate a 9X return on marketing investment (ROMI).)
To determine whether your lead generation strategy is working, it is necessary to look at industry data. An insightful survey was conducted by HubSpot, a leading developer and marketer of software products for inbound marketing, sales, and customer service (Full disclosure: We use this platform on behalf of our clients and for ourselves.), and Qualtrics, a provider of a cloud-based subscription software platform for improving customer experience (CX) underscores the importance of data in today's marketing environment.
Nearly 75% of the companies that met or fell short of revenue goals did not know their visitor, lead, MQL (a potential customer that has been reviewed by the marketing team and satisfies the criteria necessary to be passed along to the sales team) or sales opportunities numbers.
The same study revealed that more than 70% of companies not achieving their revenue goals generate fewer than 100 leads per month, and only 5% generate more than 2,500 leads per month.
The takeaway message from those statistics is that to meet financial targets you need to continually generate a large number of leads, and the best way to accomplish that task is with engaging content that informs or educates rather than sells.
HubSpot found that the most successful marketing teams have a system to organize leads by job title, target market, and other categories. Some 46% of those teams use Google Docs, 41% use marketing automation software such as HubSpot, and 37% use CRM software. If you are a HubSpot customer or are thinking about migrating to HubSpot, you should know that Google Drive integrates with HubSpot Marketing Hub and HubSpot CRM.
The Importance of Inbound Lead Generation
Generating leads online requires using a variety of strategies, tactics, and campaigns that depend on the platform you use to capture leads. In B2B marketing, LinkedIn has become a key source for generating lists of strangers by market and job title who can later become prospects, leads, and ultimately customers.
Establishing and maintaining relationships with individuals who could become loyal customers is best done through marketing automation that uses e-mail, social media platforms such as LinkedIn and Twitter, and state-of-the-art websites to attract, engage and delight customers with useful content.
Today's buyers, specifiers, and influencers are increasingly "digital natives" – 20-, 30- and 40-somethings (Millennials and younger Gen Xers) who grew up using computers and are comfortable with technology.
They do not want to be interrupted by phone calls or face-to-face meetings during their busy workdays and prefer access to content-rich information at their convenience. What's more, with few exceptions they don't want printed materials that take up space and that they perceive as being a waste of paper and bad for the environment.
Most importantly, they will come to you after they have done their research and are ready to buy rather than approach you with no knowledge or minimal understanding of your product or service as may have been the case in the past.
After collecting names and e-mail addresses and organizing them in HubSpot or on one of the platforms mentioned previously, you are ready to begin developing content that attracts, engages, and delights rather than merely sells.
Such content includes eNewsletters sent to a large number of strangers and prospects, and targeted mailers sent to sub-sets of your lists segmented by market, job title, geography, and other criteria that you have deemed important for generating qualified leads.
The content of those communications should always be focused on benefits (advantages) that your product or service can offer customers such as increasing productivity, reducing overhead costs, or decreasing energy consumption instead of features (physical characteristics and ability to perform specific tasks or functions). If you can use percentages and other numbers when describing those benefits, there is a higher probability that recipients of your messages will engage with you. Although the absence of quantitative information usually isn't a dealbreaker, it can be extremely helpful in landing new customers.
Specifics, without divulging proprietary information, are preferable to generalities, especially when engaging with engineers, production & logistics managers, and finance professionals who are trained to work with numbers and prefer exactness to generalizations.
Personalizing the message can also help to attract, engage, and delight strangers, prospects, and customers regardless of where they are in the buyer's journey, which consists of three stages: Awareness, Consideration, and Decision.
Beyond personalizing an e-mail message by using the recipient's first name, you can boost conversion rates by using smart calls-to-action (CTA) buttons that encourage the recipients to Learn More, Set Up a Meeting or Place an Order, for examples.
According to HubSpot, personalized CTAs – ones tailored to an individual's "location" on the buyer's journey, improve conversion rates by more than 40% compared to general or basic CTAs.
In our experience, the most successful campaigns mirror website and blog post content graphically and with messaging. Such consistency helps strangers and prospects develop a comfort level with the content provider (our client) that moves them closer to becoming a customer.
If appearance and content are inconsistent, it can be difficult or impossible to persuade your lead to go to the next lifecycle stage. As with outbound (traditional) marketing, it takes time to seat your message with potential customers, although that timeframe can be compressed using inbound marketing because there are more opportunities to provide valuable content that is tailored to the individual's needs or interests than outbound marketing offers.
When it comes to social media, many marketers believe it is useful only for top-of-the-funnel marketing, that is, trying to reach the largest number of prospects. In reality, using LinkedIn and Twitter with messaging targeted to individuals at all stages of the buyer's journey can be an effective use of resources.
Such posts can link to content you are providing in eNewsletters and targeted mailers. In a similar vein, you can use your YouTube channel as a vehicle for showing product demonstrations and educating target audiences about your capabilities in a way that literally brings your organization to life in a way that words and images on a screen or page cannot.
Using inbound marketing to generate sales leads is a complex process compared to developing leads the traditional, outbound way. After you understand what it takes to develop and implement successful inbound campaigns, and devote the necessary resources to those campaigns, you will be able to see in real time how your campaigns are performing – something that may have been missing from your outbound campaigns – and make adjustments in real time to Make Your Marketing Count.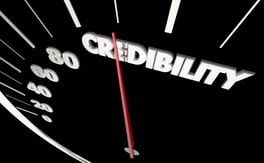 In conclusion, the advantages of using inbound marketing to generate qualified sales leads are:
1) Lower marketing expenses through more precise and frequent targeting without having to spend money on printing and mailing of promotional materials.
2) Higher trust and credibility from target audiences by providing them with information that allows them to become knowledgeable about your product or service and factor it into their own research (It's even better when prospects find you through organic search by typing a word or phrase into a search box on Google (86% market share) or other search engines.)
3) Higher quality leads achieved through targeting people with the right job titles in your desired markets and communicating messages that resonate with them.
4) Increased opportunities to learn and evolve by engaging with strangers, subscribers, prospects, and customers on social media, following their conversations, questions, and feedback, and adapting your products and services accordingly.
To discuss how GrowthHive can help you use inbound marketing to generate 9X ROMI and meet or exceed your revenue goals…
No meeting selected
Select an existing meeting from the sidebar, or create a new one by navigating to the Meetings tool
Related Posts
Inbound marketing – a business methodology that attracts customers by creating valuable content and experiences...
The process of adaptation within the marketplace is constant. Inbound marketing is the adaptive response to...
Francois Gau
May 1, 2019 10:30:01 AM