Online Learning
Virtual Learning? Online Videos are the way to go!
Over the past few months, our team has been watching videos to earn HubSpot certifications in Inbound Marketing, Sales, and Marketing Automation Software.
---
Over the past few months, our team has been watching videos to earn HubSpot certifications in Inbound Marketing, Sales, and Marketing Automation Software. For me, it was both scary and exciting as I have not studied in the true sense of the word since my college days, and let's say that they were a while ago.
While learning new skills, I started to realize that I have increasingly been using online videos.
Do you, too?
When I want to learn how to make something work, I search Google for videos and go to YouTube to see if there's a video showing me what I want to learn.
More and more, I'm finding that people are using videos for all types of education. That's because they're easy to follow, less boring than reading a manual or textbook, and you can stop them and resume the "lesson" at your convenience, or rewind them to make sure you understand the information being communicated.
Although printed materials are by no means obsolete, it's so much easier and enjoyable to see and hear an explanation of how something is done.
This form of learning is becoming more widespread in our professional and personal lives because the web is a highly visual medium, and it's much easier to understand and remember things that one sees and hears than it is to remember something one reads.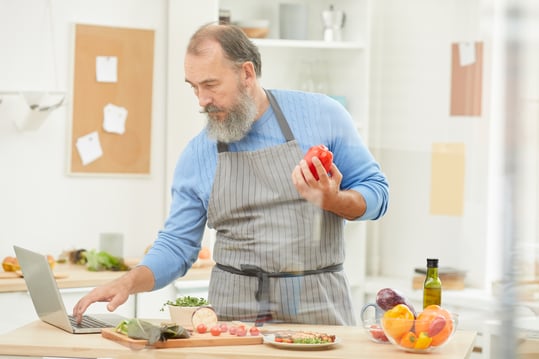 If you're at home and want to make a quiche, you can read the recipe. Alternatively, you can also follow the steps on a video to be sure you're doing it right. This way of learning how to cook is popular and highly effective compared to the traditional way. That's because books don't always give you the little tips to succeed in making the dough rise or maintaining the sauce's consistency.
Don't like to cook? How about learning to create a personal Instagram account or a better golf swing to improve your game?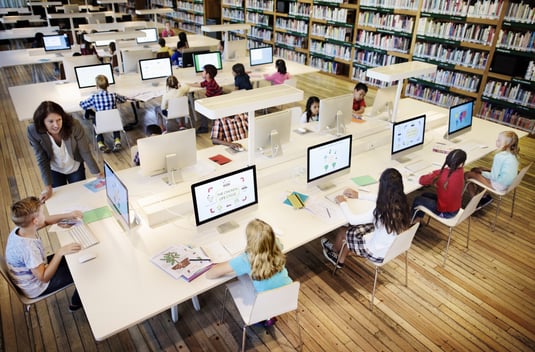 In my spare time, I'm a member of an immersion program team geared toward continuing education for teachers of foreign languages. We recently conducted a workshop about bringing Flipgrid, Goformative, Nearpod, and other technology and apps to the classroom.
It's a way to reach and involve the younger generation, which lives online.
The teachers were eager to learn how to use instructional videos or how to make videos for their students. Everyone was very enthusiastic even though it was a stretch for many of them. Not everyone was computer savvy, but everyone was willing to learn, and in the end they were excited about the possibilities.
This new generation of children and young adults (Gen Z and Millennials) have increased exponentially the demand for online videos over the past several years. My twin girls, age 16, watch tutorials on YouTube regularly. Clearly, we're in an unprecedented era of visual learning, and it's reaching the business world at lightning speed as young people move into positions of authority.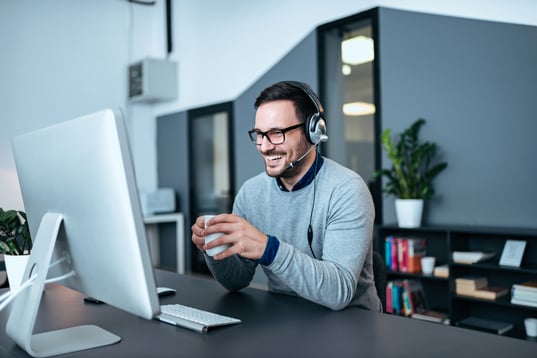 In the workplace, we have less and less time to further our education as our jobs demand our full attention. Employees are very busy, so it's difficult for companies to send their employees to training classes offsite. With online training available through webinars and videos from Hootsuite and HubSpot Academy for Marketing, SHRM and hrexchange for Human Ressources and countless other organizations, everyone can learn at his or her own pace.
Some people can spend an hour a week acquiring new skills and knowledge, and some more, but in the end they can all benefit from additional training in their respective fields. Did I mention there's also a good feeling when you achieve something that's benefiting you directly? You know what I mean, right?.
As I noted at the beginning of this piece, I completed a marketing certification course recently. Although it took a lot of time for me to finish watching all the videos before taking the exam, I was able to do it because of the course's format and its ability to conveniently fit into my busy life.
Online learning is a win-win for the employee and the company. On the fun side, in my office we're giving gift cards to team members who earn at least one certification as an incentive for staff members to improve their knowledge and skills. Some of my co-workers are really up for the challenge. I won't give any names...
From a marketing perspective, videos are starting to get the attention of entrepreneurs, CEOs and product managers, as well as sales and marketing departments, to educate potential customers about their products and services, other aspects of their companies, opinions on industry trends and best practices.
If you want to learn about a product that cuts metal defect-free, check this video about a company that offers a piece of equipment or system for that purpose. The video can show you how the product works before you decide to contact them for more information or a quote. Isn't that a better way for you to learn about that company and what they make, who they are, and what they stand for?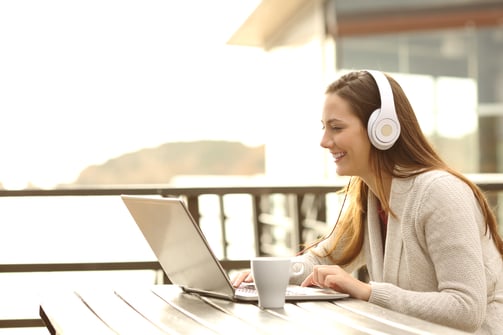 Virtual learning is here to stay because it's an excellent way to build trust with potential customers or clients. It also allows employees to become more valuable to the company by expanding their knowledge and skills.
I'll continue learning through video because it's so convenient and fun. Will you?
Here's a blog post from HubSpot with tons of info about The 60 Best Free Online Courses For Whatever You Want to Learn : https://blog.hubspot.com/marketing/free-online-courses