Everything we do reflects an exceptional combination of creativity and analytics. Whether we're producing a website, eNewsletter, video, brochure, sales flyer, technical article, or other communications tool, we make certain that messaging and graphics reflect data-driven strategies and objectives. The result is work that resonates with the right target audiences in the places those buyers and influencers go to find engaging content for making purchasing decisions. To see examples of how we've helped some of our clients meet their strategic marketing objectives, click the logos below.
Our high-powered blend of traditional and digital B2B marketing helps you to nurture qualified leads, create brand awareness, close bigger deals, generate revenue, and measure success.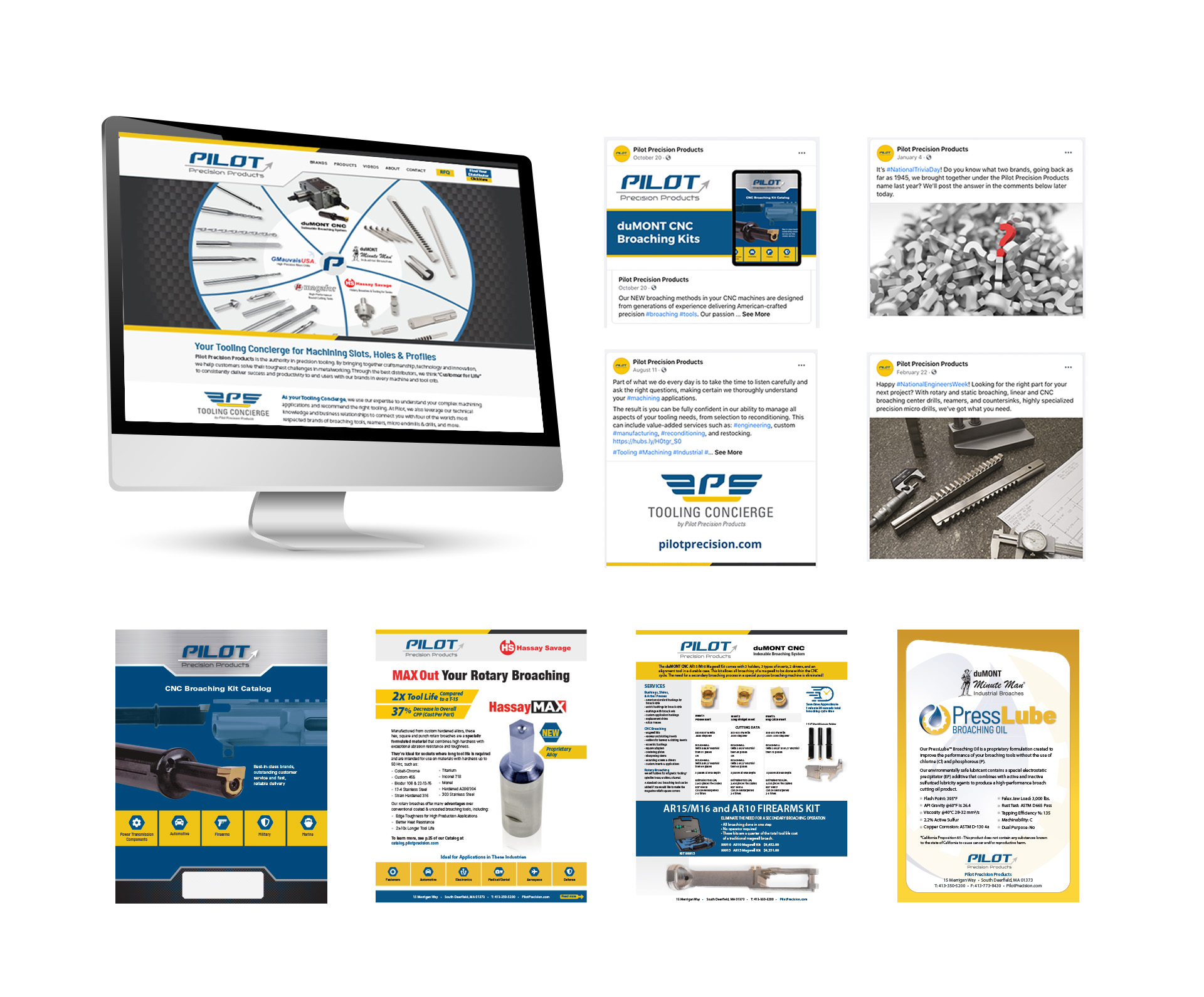 Helping Pilot Reach a New Altitude
After modifying the branding strategy for Pilot Precision Products, a manufacturer of cutting tools and accessories, we created a website that reflects the new positioning. We complemented those efforts by developing an interactive catalog accessible from the website's home page to make online ordering easier. Pilot is leveraging its website through an integrated digital marketing program that includes extensive use of eNewsletters and social media platforms. We've also created a virtual tour of Pilot's facilities in Western Massachusetts and developed product flyers and technical data sheets.

Getting & Keeping a True Edge
From market mapping to website development to marketing support that includes eNewsletters, targeted mailers, social media and blog posts, sales flyers and product data sheets, we've helped Tru-Edge increase demand for its tool life management programs and reconditioning services throughout West Central Ohio and surrounding areas. As buyers and specifiers of industrial products and services become younger and more digitally savvy, Tru-Edge is positioned for continued success in markets such as aerospace, automotive, food service, medial, minding, tooling, and die & mold.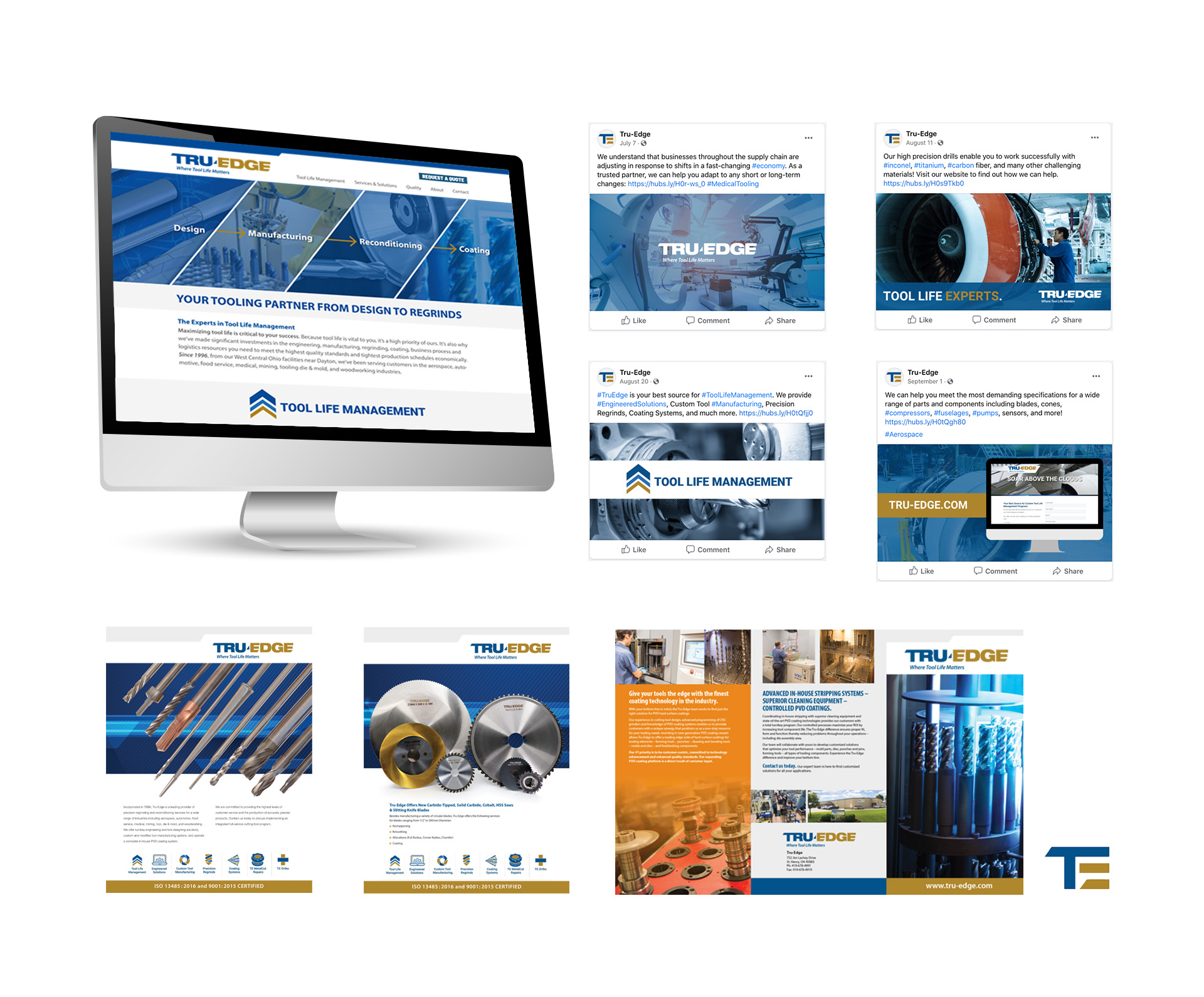 Building a Loyal Customer Base
VPO, a women-led company in Pittsburgh that develops custom construction project management project software, has relied on us to transform its website into a user-friendly marketing tool that best reflects the company's relaxed yet business-like attitude. VPO has also relied on us for social media support and to leverage its webinars for generating new business opportunities.

Specific Ways We've Helped Increase Demand for Finished Tooling & Wear Parts
General Carbide, a vertically integrated manufacturer of tungsten carbide tooling and related products, has relied on us to optimize its website for SEO and to improve the site's user-friendly features. We have also supported the company's business development activities in the automotive and oil & gas markets, among others, by creating and distributing eNewsletters and targeted mailers, using marketing automation to track results and target future messaging. To help General Carbide maintain awareness among key audiences, we have assisted the company with creating and managing a social media presence on LinkedIn and YouTube.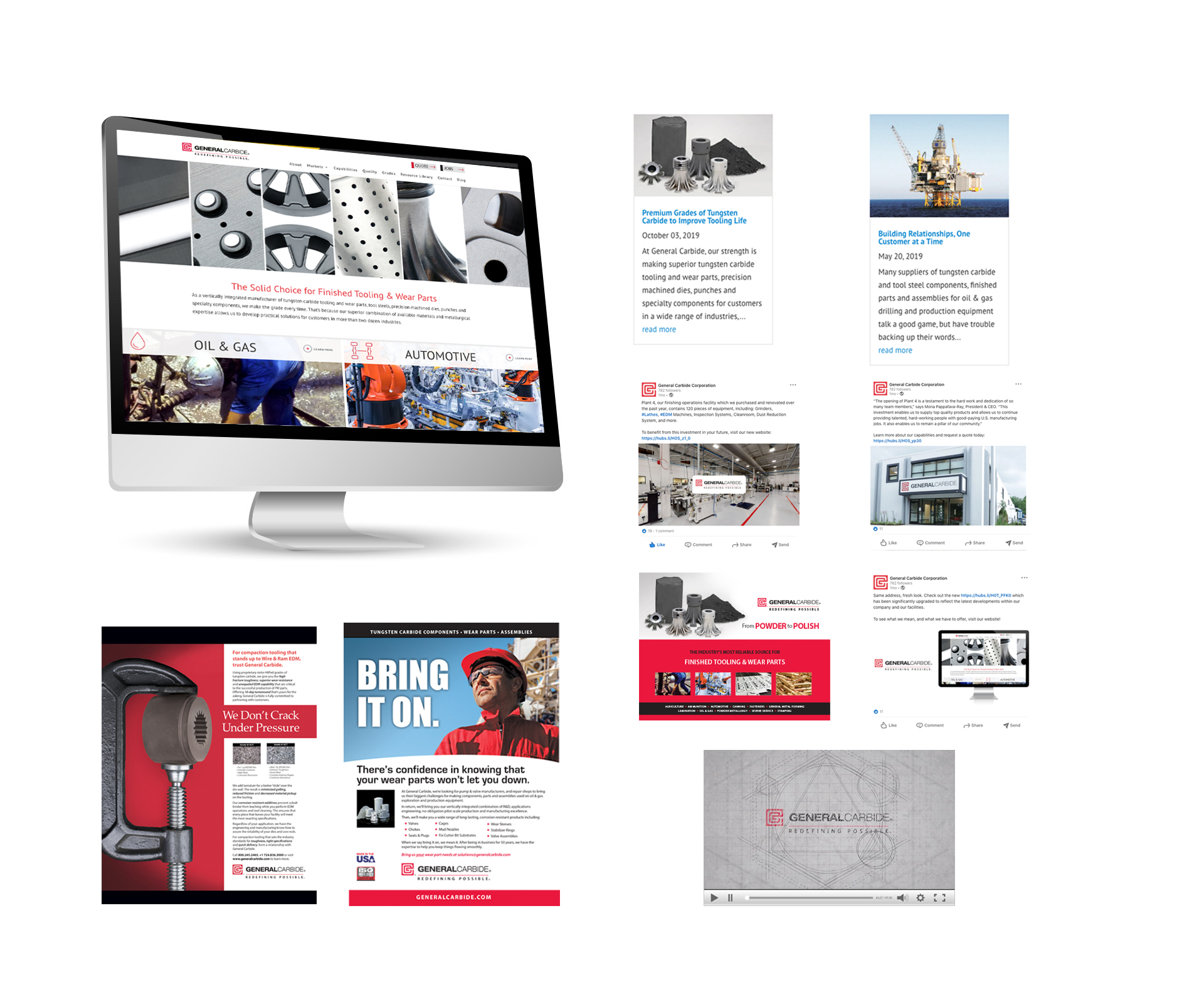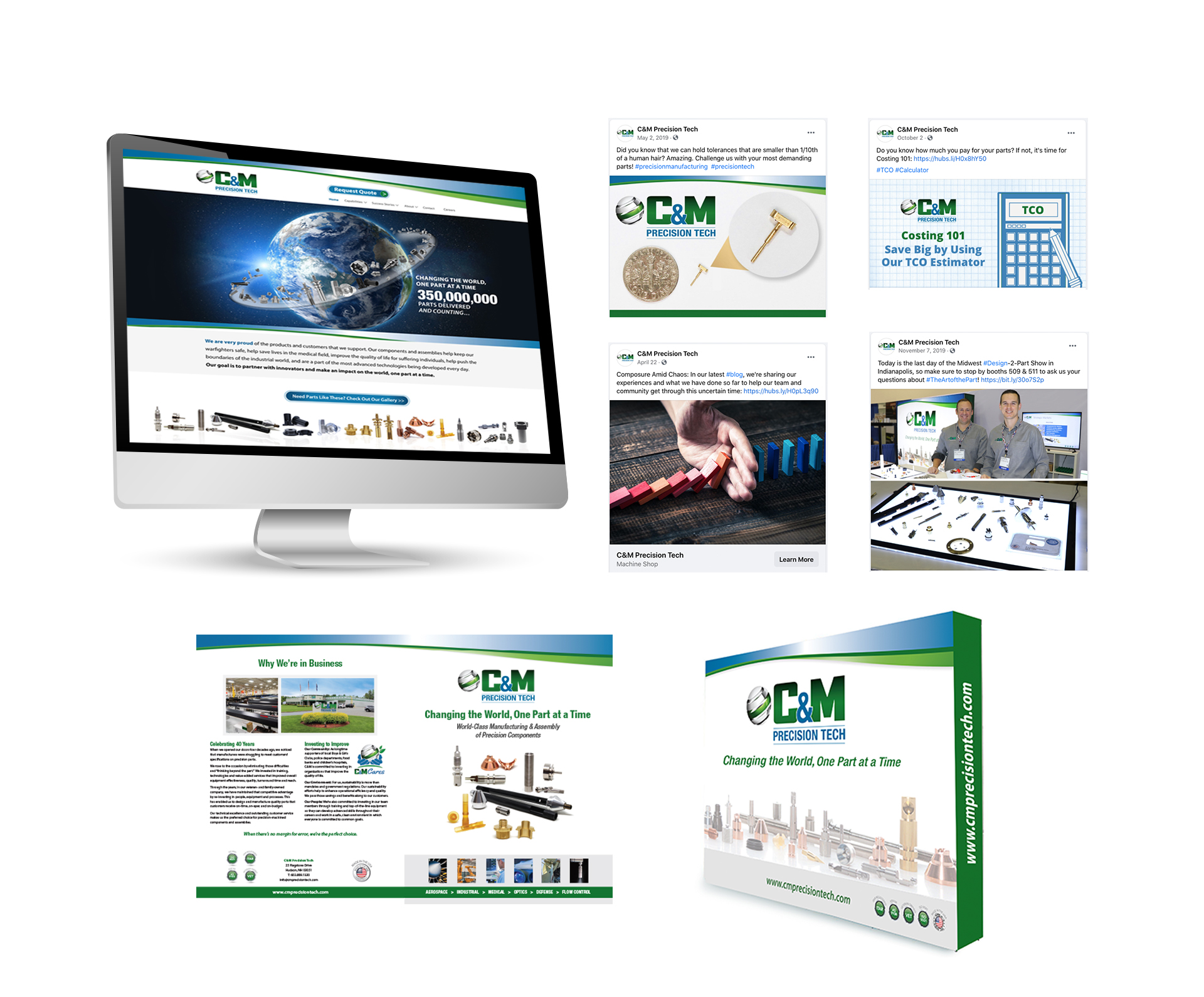 Artistic Ways to Promote "The Art of the Part"
Our work with C&M Precision Tech, a world class supplier of precision engineered and manufactured metal parts and assemblies in the Boston area, includes creating a website that reflects the company's culture and capabilities, using marketing automation to identify prospects across a wide range of industries and convert them into customers. These activities have helped C&M create new markets, share its expertise with customers and prospects, and expand its geographic reach.

Striking the Right Tone
Although Tonic Recording Studios has been a fixture on the Pittsburgh music scene for more than 25 years and is well known and respected by recording artists nationwide, its online presence did not equal its capabilities and reputation until we created a website that's easy to use and allows artists to book studio times. We also support Tonic's social media efforts to engage followers who want to record a potential hit or support the artists who ply their talents in-studio.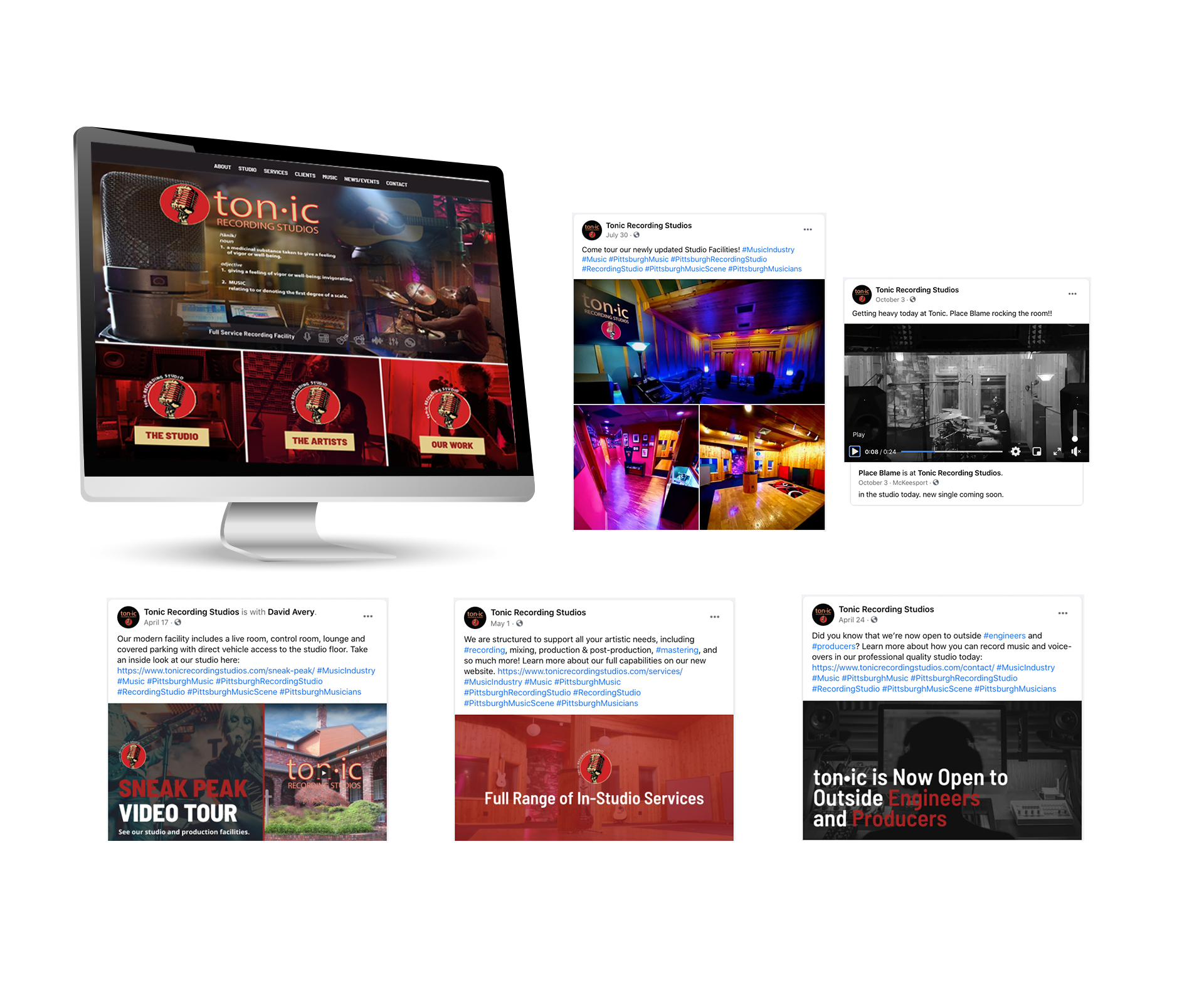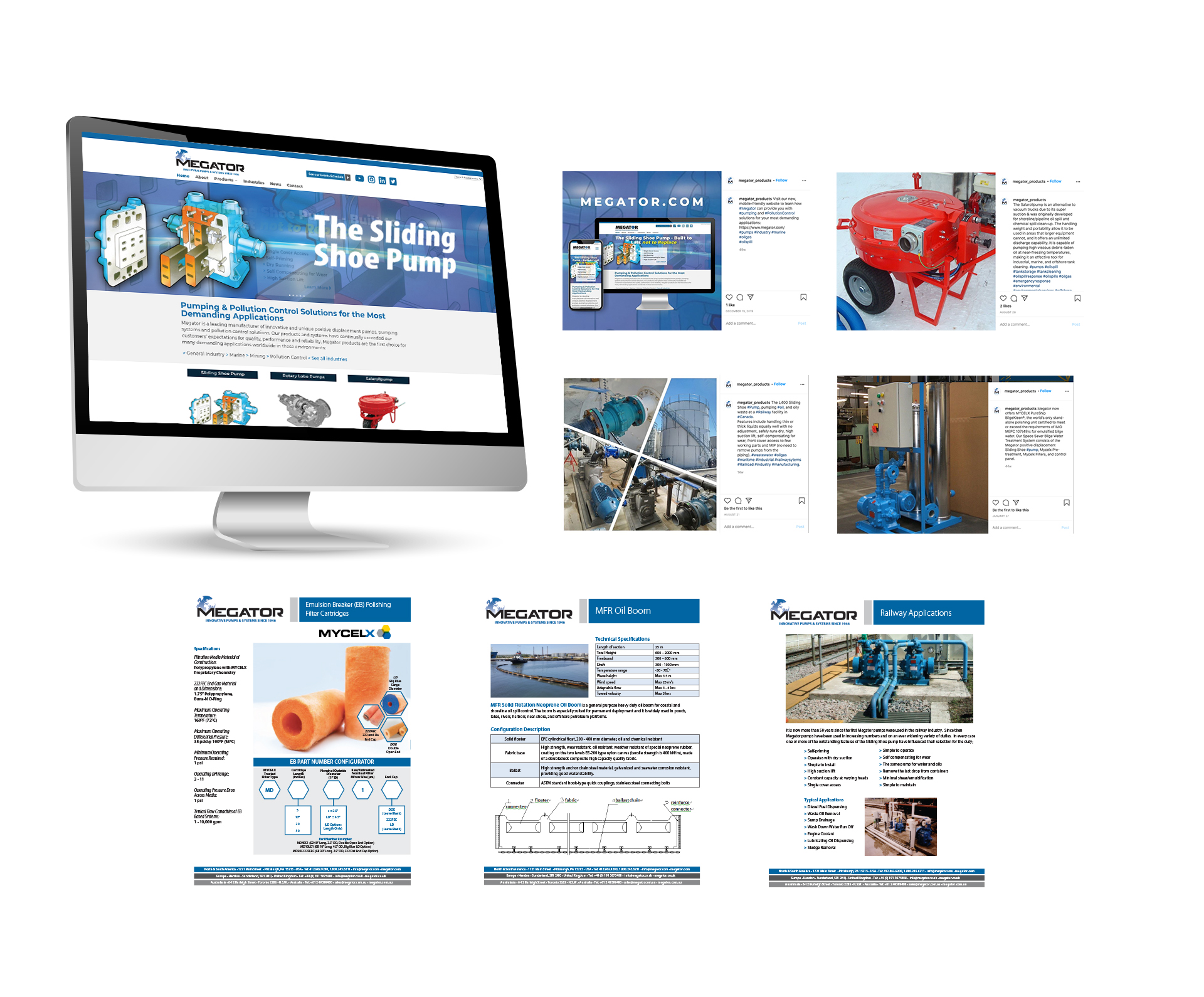 Making Sure Things Flow Smoothly
To help Megator increase demand for its innovative and unique positive displacement pumps, we have helped the company refresh its website, and create product data sheets and social media posts that educate customers and prospects about the things that make Megator stand out. Although the company has been in business since 1946, its approach to marketing is in keeping with the times.