How to Run an Inbound Marketing Campaign
Inbound marketing – a business methodology that attracts customers by creating valuable content and experiences tailored to them -- is replacing outbound (traditional) marketing.
---
Inbound marketing – a business methodology that attracts customers by creating valuable content and experiences tailored to them -- is replacing outbound (traditional) marketing as the preferred way that increasingly younger groups of buyers, specifiers, and influencers in manufacturing and distribution companies receive sales-focused communications. These individuals are Millennials (Gen Y) who are ages 26-41 and the oldest Gen Z-ers, ages 22-25.
People in the Gen Y and Gen Z cohorts (I'm one of them) prefer inbound marketing because it addresses problems or challenges they are experiencing head-on with valuable information presented in an engaging, "non-sales-y" way.
In contrast, outbound marketing, such as brochures, catalogs, and trade journal ads --- interrupts target audiences with content they don't always want.
Before you begin your inbound campaign, you should make sure you've dotted all your I's and crossed all your T's. Those tasks include:
Identifying your target audience(s). Who are you trying to reach? To make certain you're targeting the right people, understand your buyer persona (job titles and the features, benefits, and other "selling points" that transform those individuals from strangers (people who have had no interaction with your company) to subscribers (people who have downloaded or requested information about your products or services), to prospects (people who have expressed an interest in buying) and finally into customers (people who have made a purchase, or ideally multiple purchases over extended periods of time).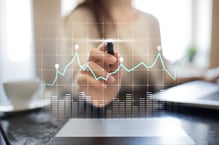 Set your goals and benchmarks. Having SMART goals (Specific, Measurable, Achievable, Relevant, and Time-bound) can help to ensure that you'll produce tangible results which demonstrate the effectiveness of your campaign or indicate what you need to adjust going forward.
Use a customer relationship management (CRM) or inbound marketing software platform (e.g., HubSpot, Pardot, Marketo) to create offers and landing pages that engage your targeted personas. Your offer should have a clear value proposition that explains the benefits (advantages) and features (characteristics) of the product or service you're offering. If you use a landing page (lead capture page) to obtain interested recipients' contact information in exchange for downloading valuable information you've created, you can follow up with those individuals to gauge their interest and qualify them as prospects.
Plan and create your marketing automation and lead-nurturing workflows. Your campaign doesn't end when a stranger becomes a subscriber, or a subscriber becomes a prospect, by downloading content available on your landing page. Instead, you need to develop and implement a follow-up campaign that "nurtures leads down your funnel" and brings your targeted personas closer to making purchasing decisions.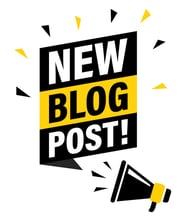 Write a blog post. Your campaign has lots of useful content. Use your blog post as an opportunity to introduce readers to the valuable content they'll find in the eNewsletters or targeted mailers (your "offer") you create to attract, engage, and delight potential customers or on your website and convert them to loyal buyers of your product or service, and possibly even into promoters who recommend your company to their network of contacts.
Promote your blog post on social media. Linking your blog post to social media posts on LinkedIn and Twitter – the two social media platforms used most by businesspeople -- can help to drive traffic to the top of your sales funnel.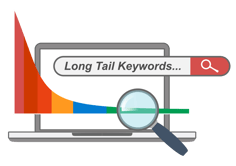 Add longtail keywords. To make sure your campaign is search engine optimization (SEO) friendly, include multi-word terms or phrases in your eNewsletter, targeted mailers, and blog post that potential customers would type into search boxes when looking to purchase your product or service. By doing so, you help to ensure that interested prospects will find your campaign long after you stop promoting it.
Consider paid search and other channels. Paid search (buying high positioning of a link to your website on Google and other search engines) and banner advertising placed strategically on select websites your prospects visit. (e.g., trade journals, eCommerce stores) Be certain, however, that you are continually measuring the effectiveness of those channels and making real-time adjustments as necessary.
Track URLs (web addresses or Uniform Resource Locators). To understand where your web traffic is coming from and how visitors are finding you, it's essential to track URLs.
Report on your results. Your hard work should be measured. You set goals at the beginning of the campaign, and now it's time to celebrate your success or determine what adjustments you need to make going forward.
One of the many advantages of inbound marketing is that the availability of data tells you what's working and what isn't so you can make specific modifications to future campaigns instead of "shooting arrows in the dark" as was often the case with traditional outbound campaigns that had imprecise tools, or none at all, to measure the results of each activity.
At GrowthHive, our mission is to Make Your Marketing Count. We accomplish that purpose by using creativity, automation, and data analysis to drive growth. What sets us apart from other strategic business development firms and marketing agencies you may have worked with in the past is that we connect strategy, marketing, and sales to convert leads into profits.
To discuss your inbound marketing needs…