Do You Need to Boost Your Traditional Marketing? Here Are 4 Digital Tactics to Help
Amanda Uhme
You don't need me to tell you that things are changing quickly these days. We're all seeing trade events get canceled and new business meetings moved to video conferences. But one thing hasn't changed: the need to reach coworkers, customers and prospects with specific, meaningful communication, regardless of the channel.
Because the barrier to entry is lower (no placement costs, no print costs, automated and personalized), digital communication is the perfect vehicle for these times. You can make individualized, highly targeted contact with people you are not able to meet with face-to-face.
The world has been moving in this direction for a while now for many reasons – cost, safety, expanding networks, time and ease of doing business. We've found ways to make communication in the digital space just as valuable and impactful as in-person communication through phone calls, video conferences, webinars, even virtual reality (VR).
Here are my top four suggestions for reaching your prospects and customers while grounded at your home or office:
1. Transform the great physical marketing collateral you have into digital content
If you have materials that you use in your sales and marketing efforts offline that you know provide great information, or even close deals, make them digital-friendly ASAP. The more interactive you can make your marketing pieces during this time of social distancing, the better. People have more time than usual behind their desks and want visual, interactive content to help them gather the information they need to make the best choices with more limited resources.
Consider making a flipbook out of your latest brochure, a linked PDF, or even an animated explainer video of your most intricate or highly visual concepts.
2. Create virtual presentations or symposiums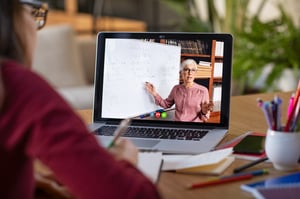 With trade events and conferences getting canceled or delayed left and right, speaking opportunities and abstract presentations you've spent months developing and fine-tuning are suddenly put on hold. Don't let your expertise and hard work go to waste: host a webinar.
Work with other scheduled speakers, trade show management companies, and even the organizers, to get the most invitations out to would-be attendees. You may be able to draw an even larger audience because travel and cost will not be prohibitive. Ask interested parties to register (a great lead-generation opportunity!) and record the webinar to be used in future marketing and sales materials.
You'll look like a rockstar leveraging the hard work you've put into the presentation, being adaptable to unexpected circumstances and creating valuable content for your team.
3. Get face-to-face time without the risk
Sometimes, there really is no substitution for connecting with your customers or prospects face-to-face. Use the tools at your disposal to make that work for both parties as seamlessly as possible. Try to identify video conference software that meets these three criteria: easy-to-use, within your budget and reliable quality.
We've found that Zoom, UberConference and Microsoft Teams are all relatively simple to use: no major software or account creation requirements, call-in options for those not in front of their computers and user-friendly interfaces. They also have free options available and are major players in the video conferencing space, so quality issues are infrequent.
4. Use any downtime to sharpen your essentials
If you're experiencing open time that used to be reserved for pounding the pavement, consider working on those projects that have always been on the back burner because of time constraints. Our first priority and what we recommend to our clients: now is the time to digitize any business cards and scrub your CRM.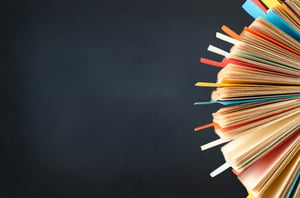 Consider burning through that stack of cards that's been sitting on your desk, getting them loaded into your CRM and re-engaging with prospects when business is a bit slower. If they're all in the system, great--check for other information that may help your sales and marketing teams. Go through your database and ask yourself:
Are all of my contacts still at the same company?
Are they segmented by industry? Job function? Seniority?
Can I classify them into specific personas that would make them easier to reach with the right messaging?
These are all time-intensive projects, but they are essential to good marketing and sales--and they'll pay dividends when operations are back in full swing. Down the road, you will be forever grateful when you can automate timely, specific communications to your pool of potential customers.
How have we prepared?
For more than 30 years, LEVY has cultivated and perfected the best ways to reach people where they are. As the landscape around us has changed, we've adapted from:
Printed sales literature to online marketing databases

Exchanging business cards at trade shows to digital badge scans with immediate

,

automated follow

-

up

Thousand-page, call-to-order catalogs to fully integrated eCommerce platforms

Symposiums and speaking engagements to webinars that can be recorded and reused across all platforms

Direct mail pieces to personalized, contact-specific, automated email messages
We still create traditional marketing tools, but we've seen the major shift in the industrial and tech landscapes, and have modified our products and services to match.
In that vein, LEVY and our clients are ready to thrive in this new landscape. We're not tied to trade events, nor to face-to-face meetings and costly printed materials. Our clients are ready to meet their prospects and customers wherever they are in safe, economical and meaningful ways.
How have you changed the ways you interact with customers or clients?
No meeting selected
Select an existing meeting from the sidebar, or create a new one by navigating to the Meetings tool
Related Posts
In a world where the majority of business has shifted into a digital space, tracking your marketing performance is...
Social Media Can Provide Value to Manufacturers
Among manufacturers these days, there's debate about whether ...
Francois Gau
Nov 1, 2018 10:30:01 AM